Partnerships
In today's challenging real estate marketplace the sale of any type of property requires coordinated approach to affect a sale, on a timely basis, at an acceptable price for our sellers. At Paul A. Lynn & Associates, LLC we look at developing strategic partnerships between our firm, our sellers, and any number of associated professionals necessary to accomplish the seller's objectives. We like to look at ourselves as acting like an orchestra conductor bringing together many divergent instruments where the final crescendo is a successful sale of the property. In some cases sellers have their own professionals they have used extensively in the past, in other cases we can recommend professionals we have worked with that are effective and comfortable with the accelerated auction marketing process.
Pre-auction - obtaining the listing:

Multiple Sellers

Brokers

Lawyers

Accountants

Financial Consultants

Advisors

Trustees

Professionals:

Due Diligence – Auction Marketing:

Title

Environmental

Engineering

Surveyors

Architecture

Landscape

Property Inspectors

Appraisers

Accountants

Legal Services

Due Diligence Experts

Personal Property Auctioneers

Personal Property Appraisers

Finance

Loan Package Sales

Buyer Brokers

Tax Experts

Zoning/Use Experts

Community Economic Development

Printers

Advertising

Media Resources

Public Relations

Graphic Arts

Photography

Broadcast/TV

Auction Day

Registration

Auctioneers

Hotel staff

Food Services

A/V media

Ring Personnel

Contract Signers

Escrow Agents

Post Auction – Closing

Escrow, Title, Closing officers

Legal Services

Financial/Mortgage Leaders

Brokers
Through the coordinated efforts of many divergent strategic experts, the seller can look at seamless approach to accomplishing their goal of selling the property in an accelerated timeframe, at a fair "true market" value.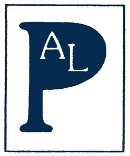 ---







Paul A. Lynn & Associates, LLC






Real Estate and Personal Property

Disposition Strategies - Solutions

Paul A. Lynn, CCIM - Principal

406 Coachman – Houston, TX 77024-6401

Email:

paullynnccim@gmail.com

Auction Line: 832.598.8BID (8243)
Fax: 832.201.9886