Brokers
Real

Estate auctions are a specialized method of real estate marketing. While the majority of real estate sales in the U.S. will continue to be marketed and sold on a traditional basis there are situations where a real estate auction should be considered as an alternative method of marketing a property. Partnering with Paul A. Lynn & Associates, LLC can be a very effective way to obtain fees from an auction marketing program

.
There are many ways Brokers can participate in Paul A. Lynn & Associates, LLC auction programs.

Referral of Clients/Customers

Referral of Current Listings

Referral of Sellers that may have auction Properties (even if you don't have the listing)

Assisting in Property Showings

State Designated Licensee

Local Broker Representation

Auction Day Services
Compensation to Brokers that participate in our auction programs vary depending on the time and services provided.
To discuss partnering with Paul A. Lynn & Associates, LLC for sale of a property or a client referral, please contact Paul A. Lynn, CCIM directly at paullynnccim@gmail.com or 832-598-8BID (243).

To receive a commission as a Buyer's representative in one of our auctions the agent has only a few things they need to do in order to receive their commission:
Be licensed in the state (or have licensee in the state) where the property is located

Submit a Buyer's Registration via Fax or Email signed by both Broker and the buyer indicating that you are in fact their agent

Agree to abide by the Realtors® Code of Ethics

Attend one of our on-site inspections or bidder seminars with your client and sign in with the client at the session

(if held)

At the auction register with your client at the auction registration table

If your client is the high bidder, escort the client to the auction contract area and have your name inserted into Auction Purchase Agreement

For On-line auctions, complete Broker Registration form 3 days prior to the commencement of On-line Bidding

The commission will be paid upon successful closing and funding of the transaction

A Broker will NOT be paid a commission to represent themselves or if they are part of the buying entity
Commission rates vary by auction and will be outlined specially in the Terms of Sale relating to that specific auction program and a downloadable Broker Registration form will be available with the auction brochure and materials.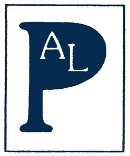 ---









Paul A. Lynn & Associates, LLC







Real Estate and Personal Property

Disposition Strategies - Solutions

Paul A. Lynn, CCIM - Principal

406 Coachman – Houston, TX 77024-6401

Email:

paullynnccim@gmail.com

Auction Line: 832.598.8BID (8243)
Fax: 832.201.9886