Paul A. Lynn & Associates, LLC, Real Estate and Personal Property Disposition Strategies–Solutions, offers creative real estate sale alternatives in an unconventional market.

Founded on the guiding principle of integrity, Paul A. Lynn & Associates, LLC brings our clients a full range of real estate and personal property disposition options in today's challenging marketplace. The firm's principal, Paul A. Lynn, CCIM, brings over 40+ years of personal real estate marketing and sales experience, and over 30+ years of selling real estate through accelerated auction marketing techniques.

P

aul A. Lynn & Associates, LLC specializes in asset-specific marketing. We understand that every situation is different, and we create marketing programs specific to the unique needs of the seller and the property being sold.

Headquartered in Houston, Texas, Paul A. Lynn & Associates, LLC serves clients throughout North America. Mr. Lynn maintains both brokerage and auctioneer licenses in multiple states and has established strategic partnerships with other CCIMs, real estate brokers, personal property firms and auction firms to assist clients in disposition solutions throughout Texas, Louisiana, the U.S., Mexico, and internationally.

We bring together specialized auction expertise working with other local real estate and personal property experts that can provide broad-based market knowledge. We have been, and continue to be, at the forefront of developing innovative accelerated marketing, auction and other disposition concepts. Over the last few years, we have represented a number of Public Housing and Government agencies in the sale of 1,000's of surplus properties generating over $50 million in sales. As a result, our clients enjoy a competitive advantage over alternative disposition marketing techniques. Additionally, over the past few years, Paul Lynn has become knowledgeable and working with personal property disposition firms that can dispose of all types of machinery, equipment and rolling stock, particularly clients involved in Bankruptcy situations.

Whether you are looking to sell or buy commercial properties, residential properties, special purpose properties, multi-property portfolios, personal property or loan portfolios, we can provide solutions to the expedited marketing and sale of any type of real and personal property.
Next Houston Area Auction scheduled for October 28th, Meyerland, Bellaire, Lakeside, Kingwood, Katy, Woodlands and throughout Houston region contact us at info@meyerlandauction.com or (832) 598-8BID (243)

Visit our website at www.meyerlandauction.com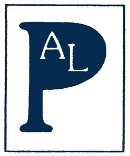 ---







Paul A. Lynn & Associates, LLC






Real Estate and Personal Property

Disposition Strategies - Solutions

Paul A. Lynn, CCIM - Principal

7500 San Felipe, Suite 600 - Houston, TX 77063

Email:

paullynnccim@gmail.com

Auction Line: 832.598.8BID (8243)
Fax: 832.201.9886