Paul A. Lynn & Associates, LLC
With over 35+ years commercial real estate experience and 25+ years affiliation with premiere auction marketing organizations, Paul A. Lynn, CCIM recently formed Paul A. Lynn & Associates, LLC to assist clients in real estate Disposition Strategies – Solutions.

Having experienced varied real estate markets over the last many years, the primary focus of Paul A. Lynn & Associates, LLC is the marketing of commercial, residential and special purpose real estate through accelerated auction marketing processes.
As many local and national real estate markets have gone through stressful transitions over the past few years, values have become more difficult to determine and both sellers and buyers are confused as to the value or "how much to pay" for a property.

Auctions provide a method for determination of today's "true market value" for a property.

We are in unprecedented times where mortgage interest rates are at historical lows, but access to any type of financing is more difficult if not impossible to obtain.

Lenders and Special Servicers are being pressured by regulators to restructure loans, but are slow to perform.

Many banks have turned to loan portfolio programs to pare questionable loans and terms like "blend and pretend" have entered the commercial real estate lexicon.
At Paul A. Lynn & Associates, LLC, through our auction programs, we will assist sellers in selling difficult to sell or difficult to value properties at today's "real market value" and buyers pricing decisions will be reinforced by the fact that another buyer was willing to pay one increment less in an active bidding environment.

Paul A. Lynn & Associates, LLC, together with its strategic partners, offers creative alternative methods for the timely sale of any type of real estate assets during these unparalleled and confusing times.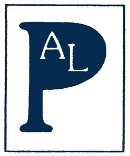 ---








Paul A. Lynn & Associates, LLC







Real Estate Disposition Strategies - Solutions

Paul A. Lynn, CCIM - Principal

7500 San Felipe, Suite 600 - Houston, TX 77063
Email: Paul@palccim.com
Auction Line: 832.598.8BID (8243)
Main Office: 713.914.8055 - Fax: 832.201.9886